IN THIS ARTICLE
---
Get expert insights straight to your inbox.
If you've graduated with a data science degree or bootcamp, put together an impressive portfolio, polished your programming and quantitative analytics skills, and have scored a coveted interview with a Facebook recruiter or hiring manager, you might understandably be nervous about what comes next.
Interviewing for any role can be an intimidating experience, but the best way to ensure a successful interview is to be prepared for what you'll be asked and to know what the company is looking for. Current and former Facebook data scientists share their own interviewing experiences below.
Data science roles at Facebook are highly competitive and difficult to land. Fortunately, enough people have successfully gone through the Facebook data scientist interview process to share their experiences and offer valuable advice. Read on to learn more.
What does a data scientist at Facebook do?
"Data scientist" is a catch-all term at Facebook for data specialists who focus on analytics and core machine learning. Depending on the team a data scientist joins, their objectives can range from analyzing data sets to gleaning actionable insights to modeling algorithms for artificial intelligence.
Regardless of the focus area, data scientists at Facebook have a few things in common: most have backgrounds in computer science, economics, math, or statistics; know coding languages such as SQL and Python and can perform in-depth quantitative analysis of data sets to make sense of the information collected.
Having these skills as prerequisites, many Facebook data scientists also develop expertise working in specific product areas. For example, within each of Facebook's products—from Instagram and WhatsApp to Oculus and Messenger—data science experts perform data analysis on the behaviors of Facebook users, identify business problems and possible solutions, inform the development of new products and services, and help the company reach business goals such as increasing user engagement, growing revenue, and improving social reach.
On the user engagement front, Jaime Torres, a Springboard alumnus and current data scientist at Facebook, told Springboard that he has worked on a logistics model that helped Facebook identify small businesses that use its tools and platforms, which then allowed Facebook's cross-functional teams to target those users to join its advocacy groups.
"I took a giant sales funnel and made it more efficient," Torres said. Across the company, data scientists dig into existing data sets to find ways for the company to improve its tech, products, services, and performance.
Get To Know Other Data Science Students
Aaron Pujanandez
Dir. Of Data Science And Analytics at Deep Labs
Mengqin (Cassie) Gong
Data Scientist at Whatsapp
Pizon Shetu
Data Scientist at Whiterock AI
What skills does a data scientist at Facebook require?
While it doesn't hurt to be skilled in advanced data science areas such as deep learning and computer vision, having a solid foundation in data science basics such as data cleaning, asking SQL questions, building data pipelines, and forming hypotheses are critical for succeeding at Facebook, according to Torres.
"I do a lot of SQL querying and cleaning up data [in my role], so it's very important to get the foundation down," Torres said. "No matter where you go, whether it's Facebook or Microsoft or Intel, these are the skills that are transferable."
Torres also stressed the importance of strong communications skills, which are just as important as having the technical chops.
"At the end of the day, having strong communication skills might be the most important thing," Torres said. "Not only do you have to wrap up the project and explain the results to your manager and stakeholders, but you also have to manage expectations. So, constant communication between yourself and cross-functional teams is very important."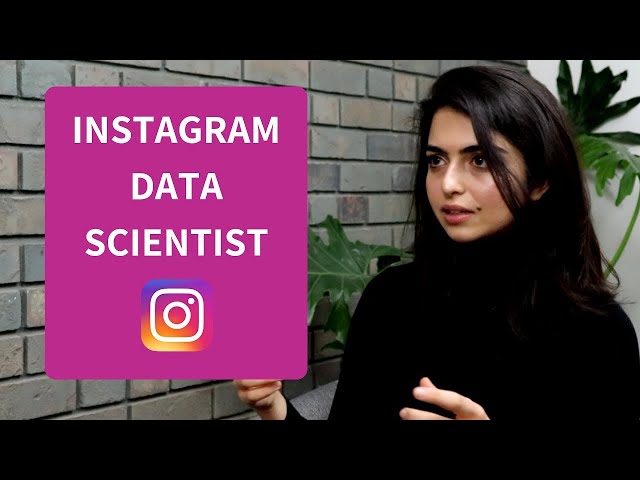 What is the interview process for a data scientist at Facebook like?
Facebook's data scientists report going through a phone screening as the first step of the interview process, before being invited to one of Facebook's larger campuses in Menlo Park, New York City, or Seattle for an onsite interview loop. With the pandemic and the recent shift to working from home, applicants now have remote work opportunities, which extends to remote interview opportunities.
The phone screener. During the initial screening call, applicants will speak with a recruiter, who will ask get-to-know-you interview questions. The goal of this phone call is for the recruiter to understand your interest in the company, the department in which you might be a good fit, and whether your own goals align with the company's goals.
The product analysis questions. Data scientists at Facebook are asked product-specific questions to test their understanding of the products and to ascertain how they approach problem-solving. According to Glassdoor, questions previously asked of applicants include, "How would you improve notifications?", "How would you measure the success of a product?", "Instagram is launching a new feature…how would you tell if it's doing well?", and "What is your favorite product and how would you improve it using data?"
The technical questions. Expect to show off your proficiency with SQL and Python and use your technical skills to answer questions such as: "Provided with a table of user IDs and the dates they visited the platform, find the top 100 users with the longest continuous streak of visiting the platform as of yesterday," and "Run a query to identify common friends between users." "My impression is that they were looking for three things," said Jaime Torres, who successfully interviewed for a data science role at Facebook. "The first is culture fit, to see if they can imagine working with you on the team; then the breadth of experience, because they want to see how comfortable you are working independently and consistently delivering quality work on time; and what you can add to the group that the group doesn't already have."
What happens after the interview process?
After an initial round of interviews in which recruiters and hiring managers ask about an applicant's background, interests, and experiences, there is a technical challenge in which an applicant is given a series of questions and tasked with finding a solution using SQL, Python, and other quantitative analysis tools.
For this particular challenge, Torres told Springboard that recruiters were not only looking for technical acumen but also getting a sense of how an applicant approaches problems.
"At the end of the day, you're being judged on your approach to solving problems, your ability to articulate and confidently prescribe your solution, and justify your reasoning," Torres said.
Since you're here…Are you a future data scientist? Investigate with our free guide to what a data scientist actually does. When you're ready to build a CV that will make hiring managers melt, join our Data Science Bootcamp which will help you land a job or your tuition back!